Holiday cottages near a zoo
take the little monkeys to see some bigger cousins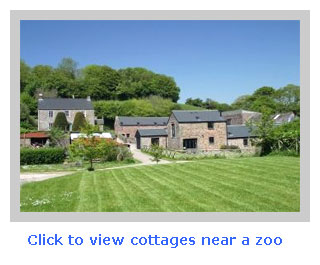 Going on a self-catering holiday with the family is a great idea if you are wishing to get away from it all yet still enjoy home comforts such as your favourite home cooked meals! If you are going on a break and you have children with you who like animals then perhaps it could be an idea to rent a holiday cottage that is near to a zoo? The kids will love being able to see all of the animals that they have read about in books and seen on the television with their very own eyes, and it will definitely be a trip that your little ones will never forget.
Holidaying in areas with zoos such as Bristol or Chester is a wonderful way to introduce your kids to an array of incredible animals, from giraffes to parrots to bears, and they will absolutely love getting up close and personal with these creatures. Sometimes there are even areas where you or your children may be able to pet the animals or hold them. Creatures such as owls and snakes can sometimes be held and this is an experience that will stay with your kids long after you have left the zoo.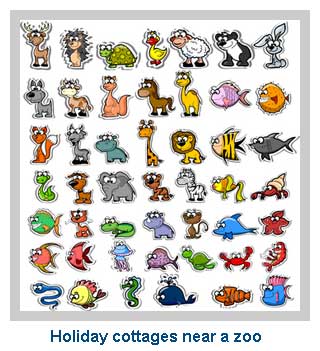 Children love animals of all kinds and so if they get to see penguins, chimps and more, it will be a learning experience for them and an education as they can learn about the types of foods the animals eat and their behaviours. Renting a holiday cottage in a great part of the UK with a zoo close by is such a good idea for this reason, and one place to think about doing so is the Isle of Wight. The Isle of Wight Zoo specialises in big cats, from tigers to lions and leopards, and there are also lemurs, wallabies and several types of monkeys residing here. This stunning island over the Solent is packed full of interesting things to do, and so if you rent a cottage here, visiting the zoo will be just one of the exciting activities that you can take part in with your family.

Renting a holiday cottage near a zoo is perfect if you have children and even if they have been to the zoo before, they will adore visiting again on your break. Seeing all of the creatures big and small close up is an experience in itself and one that will stay with them forever.